Marge and I could understand quite a bit of the Bulgarian language as it is a Slavic language. Here is some history on Bulgaria. The Bulgars, a Central Asian Turkic tribe, merged with the local Slavic inhabitants in the late 7th century to form the first Bulgarian state. In succeeding centuries, Bulgaria struggled with the Byzantine Empire to assert its place in the Balkans, but by the end of the 14th century the country was overrun by the Ottoman Turks.

Northern Bulgaria attained autonomy in 1878 and all of Bulgaria became independent from the Ottoman Empire in 1908. Having fought on the losing side in both World Wars, Bulgaria fell within the Soviet sphere of influence and became a People's Republic in 1946. Communist domination ended in 1990, when Bulgaria held its first multiparty election since World War II and began the contentious process of moving toward political democracy and a market economy while combating inflation, unemployment, corruption, and crime. January of 2007 they became part of the European Union. The country joined NATO in 2004.

Pray much for the eastern European countries. It is where Marge and my family came from. God bless you. Tony & Marge Abram.


Tony & Marge visit the sea less than 30 minutes away.

Marge with Sister
who passed a kidney stone.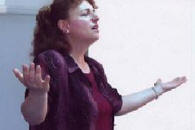 Maria Mindeva <-- | --> Marge , Betty and Maria are
the only females attending the men?s workers seminar at Obroichesta, Bulgaria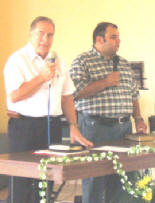 Brother Harley teaches pastors and workers at Obroichesta, Bulgaria.